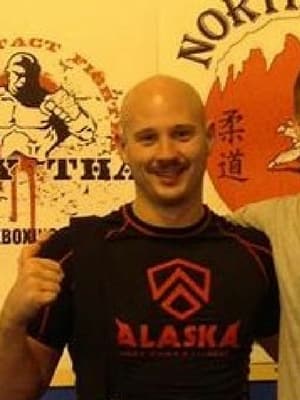 Robert Harley
Robert Harley has over 22 years in the public safety field. Police duties have included patrol officer/Sgt, Detective, SWAT. Fire duties have included fire fighter/Capt, Dive Rescue, Technical Rescue, and EMT 3.
He has been teaching defensive tactics to police officers for over 18 years. He is the first person in Alaska to ever obtain a black belt in Krav Maga (only one in AK). He is certified through USKMA. He has attended several different types of police defensive tactics instructor programs, to include the Federal Law Enforcement Training Centers Defensive Tactics Instructor School.
In addition to his Krav Maga training, he is a Judo black belt and has trained in Judo/Jiu-Jitsu for over 22 years, wrestled competitively for 6 years and trained in Karate. He is a Certified Sports Performance Coach.
For the last 20 years Rob has been taking every tactical and combatives training course/seminar he can get his hands on in order to improve his personal skill set. This also allows him to stay on top of current training methods which ensures he brings top notch and effective training to those he teaches. He has given hundreds of law enforcement officers and significantly more civilians over the years the skills to combat violence.
Some of the people he has trained with (either through in depth training programs or through seminars) include the following; Randy Couture (UFC Champ), Tim Kennedy (special forces, UFC fighter), Erik Paulson (Combat Submission Wrestling), Pedro Sauer (BJJ), Mark Dellegrotte (Muay Thai), Mark Slane (head of United States Krav Maga Association), Brannon Hicks (cohead of USKMA), Darren Levine (head of Krav Maga Worldwide), John Whitman (head of Krav Maga Alliance), Ryan Hoover (head of Fit to Fight), Apolo Ladra (Kali), Steve Jimerfield (head of One on One Control Tactics), and the list goes on for tactical (swat) training.