Learn Judo, BJJ, and Muay Thai During Our Adult Martial Arts Training
Learn every aspect of self-defense and fitness training with our Adult Martial Arts Classes in Fairbanks. At Alaska Krav Maga & Fitness, we're bringing you the largest selection of discipline training, including classes in Judo, BJJ, and Muay Thai.

Find The Adult Martial Arts Class That's Perfect For You
Are you hoping to master the art of ground grappling? Or maybe you're more interested in throws? Or joint locks? Well, you've come to the right place. Our Adult Martial Arts program includes a wide range of instruction that simply cannot be matched.
Alaska Krav Maga & Fitness Adult Martial Arts includes:
Judo: Focused on the art of the throw, Judo helps you work on taking an opponent from the standing position and put them on their back with force, ultimately working towards a quick submission.
Brazilian Jiu-Jitsu: Focuses more on the enhanced ground game and grappling techniques. Our BJJ training will help you work toward a submission and gaining leverage over an opponent.
Muay Thai: Learn how to strike with every limb of your body. Our Muay Thai training is a heavy dose of mitt work and heavy bag work but for our experienced members there is also controlled sparring at the end of each class.
No Gi Grappling: Learn how to overcome an opponent on the ground without the constrictions of a GI. Master your submissions and grappling strategies in a practical setting.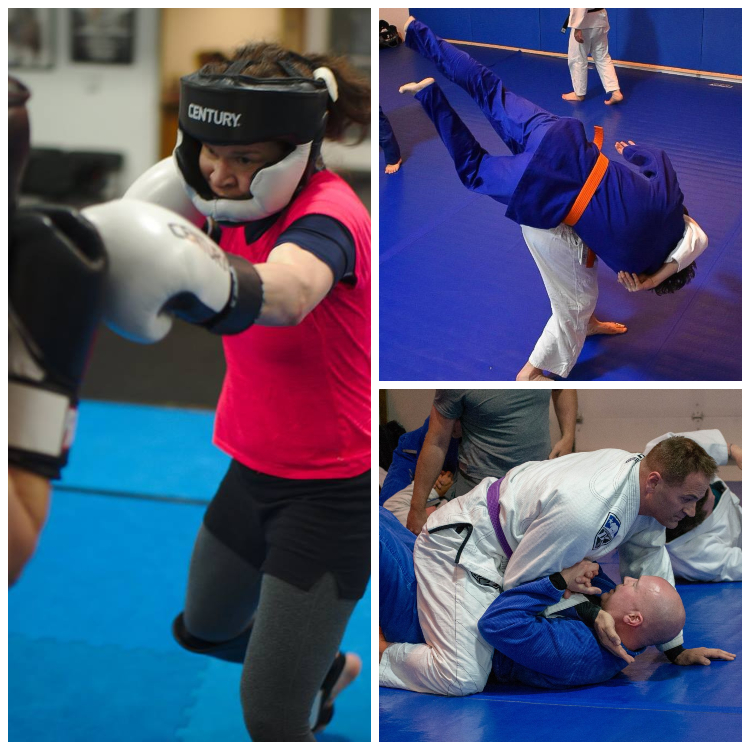 Adult Martial Arts Training Will Help You Get In The Best Shape Of Your Life
Whether you're here to focus on one discipline or you're ready to try them all, our Adult Martial Arts program at Alaska Krav Maga & Fitness will help you get in great shape like never before. Unlike traditional weight lifting and cardiovascular training, our Adult Martial Arts program will help you build a practical strength by pushing your body through real world challenges.
You'll enjoy benefits like:
Increased total body strength
Lean, toned muscle groups
Improved flexibility and agility
Unbelievable confidence in your abilities
AND we're proud to offer multiple Adult Martial Arts class times throughout the week to help you fit it into your busy schedule!
Take The First Step Today - Sign Up Now For Adult Martial Arts
Are you looking for the best training program in Fairbanks? Well, look no further. Our Adult Martial Arts classes at Alaska Krav Maga & Fitness will help you get in shape like never before.
Just fill out the short form on your screen now to get started. We'll reach out to answer all of your questions and get you started right away!