Have A Blast Training With Us During Our Fitness Bootcamps
Are you looking for the best way to kick start your fitness training? Maybe you're hoping for a new support system to help you through your fitness journey. Well, you've come to the right place.
Our Fitness Bootcamps in Fairbanks offer you a number of different focuses and workouts, all in the group class setting where you can feed off the energy of your classmates and enjoy high-energy training that will help you get the most out of each workout.
And the best part is, our Fitness Bootcamps at Alaksa Krav Maga & Fitness are perfect for all ages and experience levels!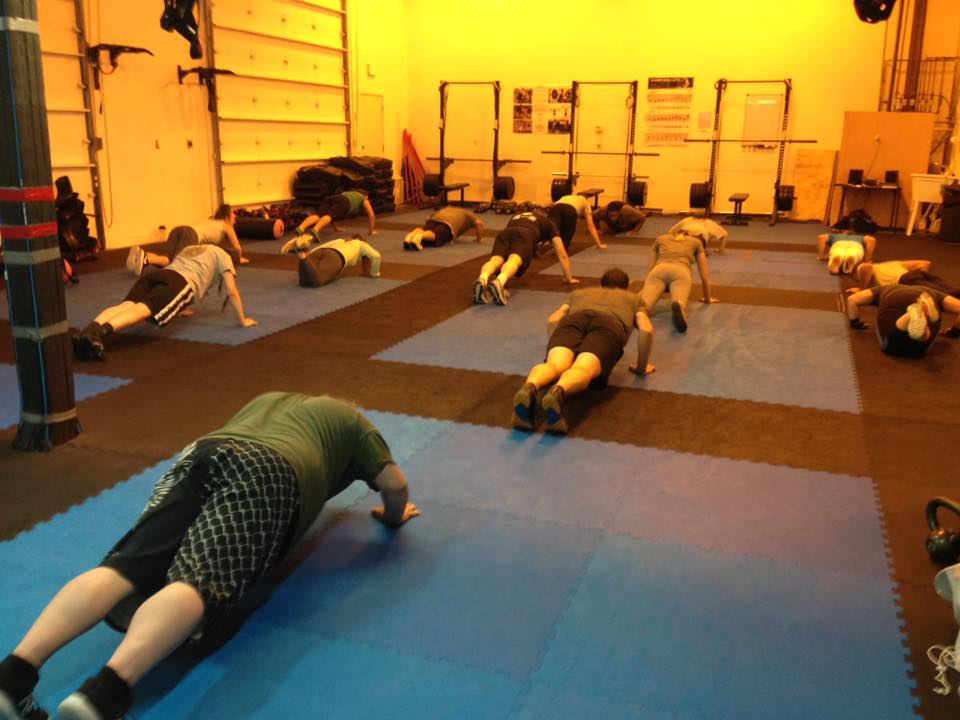 Find Your Favorite Fitness Bootcamp Or Try Them All!
We like to keep our Fitness Bootcamps in Fairbanks fresh and challenging. That's why we rotate through a handful of workout styles that are challenging and will always keep your body guessing.
Our Fitness Bootcamps include:
Women's Only Challenges: Grab your friends and push each other today through an exciting and effective workout that combines strength building and cardio exercises.
Mixed Group High-Intensity Interval Training: Keep your heart racing and your blood pumping with these HIIT sessions. You'll enjoy unbelievable results in no time.
StrikeFit Bootcamp: Learn proper striking techniques using boxing gloves and a heavy bag along with body blasting core movements to push you to the next level of fitness.
PLUS Our Fitness BootCamps Allow You To Measure Your Success
Don't get left guessing about the progress you've made toward your fitness goals. Our Fitness Bootcamps in Fairbanks offer you top-of-the-line resources to track your progress and monitor how your body is reacting to these workouts.
At Alaska Krav Maga and Fitness, we provide
Before and after Weigh-ins
Measurements
Body fat percentage readings
PLUS
In-depth meal plans to ensure you are off on the right foot
These Fitness Bootcamps are all geared to fit any level of fitness as each movement and exercise has modifications!
Get Started Today With Our Fitness Bootcamps In Fairbanks
Don't miss out on the best chance in Fairbanks to have fun training and see real results fast. Our Fitness Bootcamps will help athletes of all backgrounds get more out of their training and with all the resources we have to offer, you'll be on top of your journey from day one.
To learn more about Alaska Krav Maga & Fitness, all you have to do is fill out the short form on your screen today!