Get Fit With Weight Lifting, Yoga, And HIIT During Group Fitness Training
Are you ready to get in the best shape of your life? Our Group Fitness Classes at Alaska Krav Maga & Fitness will help you do just that with a wide-range of strength building, cardiovascular, and Yoga offerings!
Join us today for the best fitness training in Fairbanks and enjoy real, sustainable results.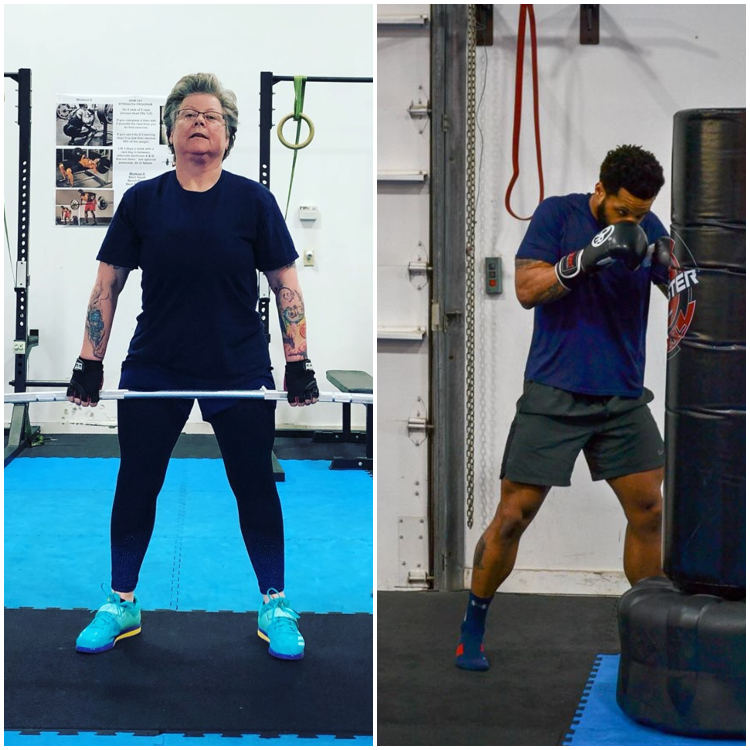 Group Fitness Training For Any Area Of Interest
Gone are the days when you have to fit yourself into a cookie cutter fitness class. Choose from the wide range of Group Fitness Classes we're offering or try them all!
Our highly skilled instructors are bringing you the highest quality instruction to help you grow stronger and more fit in a hurry!
Group Fitness Classes at Alaska Krav Maga & Fitness Include:
High-Intensity Interval Training: Keep your heart racing in this instructor-led class that features core work, kettle bell training, medicine balls, slam balls and more!
Strength Training (a.k.a Olympic Lifting): Build a more powerful and explosively strong body with Olympic lifting. We'll help you perfect your technique and get the most out of your body each and every class.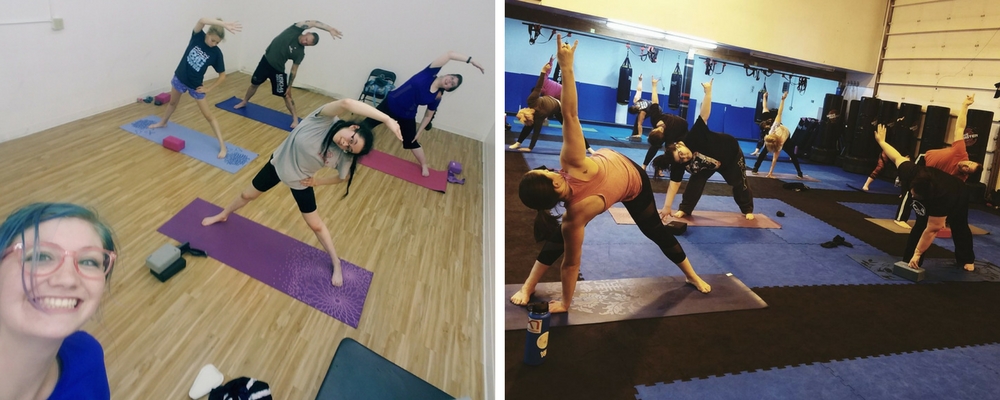 StrikeFit: Enjoy a total body training program with heavy bag training and functional movement development. You'll be stronger and more dynamic than ever before.
Yoga: Combine the stretching and flexibility of yoga with the core strengthening of Pilates to create the perfect total body workout. Perfect for all fitness levels
Open Gym: Can't make it to one of our class times? No problem. Our open gym feature allows you to come in 24/7 and hit the heavy bags, roll on the mats, or hit the weights.
Group Fitness Training Offers You Unwavering Support And Motivation
You don't have to drag yourself to the gym any longer. Because at Alaska Krav Maga & Fitness, we make it fun to train. Our Group Fitness classes will keep you motivated week in and week out with the help of supportive classmates and the best instructors in Fairbanks.
You'll see unbelievable results because you'll be more motivated than ever to give 110%
Enjoy benefits like:
A tighter, flatter core
Improved agility and flexibility
Toned muscle groups
And boosted confidence
Start Your Group Fitness Journey Today!
There's no reason to wait. Get fit today and enjoy every minute of it with our Group Fitness Classes at Alaska Krav Maga & Fitness. We're bringing Fairbanks a better way to train and we can't wait for you to see the difference.
Join us today by filling out the short form on your screen. We'll reach out soon to answer any questions you have and get you started right away!