Introduce Your Child To A Wide Range Of Discipline WIth Our Kids Martial Arts Classes
Help your child stay active and introduce them to the best Martial Arts disciplines with our Kids Martial Arts Classes at Alaska Krav Maga & Fitness. Perfect for children ages 7-13, our Kids Martial Arts Classes in Fairbanks include instruction in Krav Maga, Judo, Brazilian Jiu Jitsu, and Fitness training.
Your child can learn vital self-defense skills while developing lifelong habits of physical activity.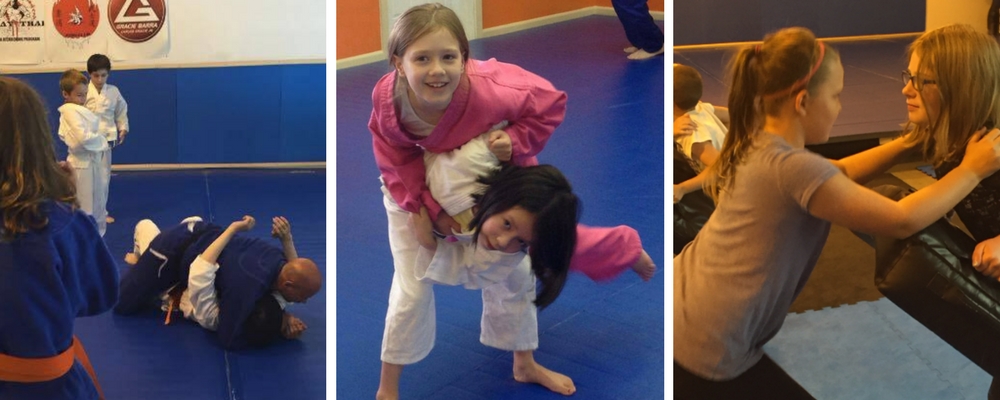 Kids Martial Arts Classes Teach Important Life Skills
Does your child struggle to focus? Or maybe they could use a little more structured exercises.
Well, at Alaska Krav Maga & Fitness, our students learn important life skills through exciting training and constant support from our trained staff.
Our Kids Martial Arts Classes teach:
Respect for others
Discipline
Attention to detail
AND
An appreciation for the learning process
PLUS Kids Martial Arts Can Build Strength And Confidence
There's no better way to help your child build confidence than through a constant sense of accomplishment. That's why our Kids Martial Arts Classes in Fairbanks encourage children every day to face their challenges and overcome them.
Our Kids program follows a clear cut progression that keeps children motivated every single class.
They'll walk away with:
Unwavering confidence in themselves
Core physical skills that cross over to any sport
Leadership and teamwork skills
Start Your Child On The Journey To Success Today With Kids Martial Arts
Don't let your child go through life without confidence in themselves. Our Kids Martial Arts classes in Fairbanks build students up with constant support and motivation. Your child will quickly grow into a strong, independent young adult.
To get started or to learn more, all you have to do is fill out the short form on your screen!