Learn The World's Best Self-Defense System With Our Krav Maga Training
Learn how to protect yourself today with this battlefield-tested self-defense system. Our Krav Maga training at Alaska Krav Maga & Fitness will get you in great shape fast and help you develop strength and confidence like never before.
Keep your heart rate up and your muscles moving with this incredible class right here in Fairbanks.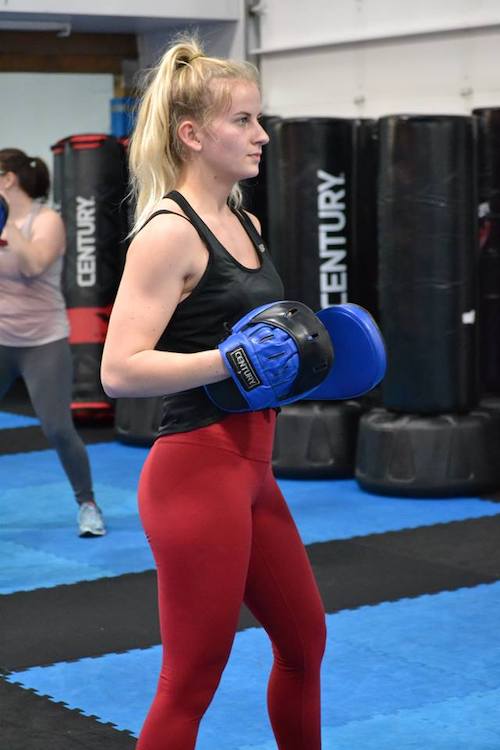 Krav Maga Offers You Proven Self-Defense Strategies
Originally adapted as the fighting system of the Israeli Defense Forces, Krav Maga has now been adopted around the world as one of the most effective and efficient self-defense systems ever taught.
With our classes at Alaska Krav Maga & Fitness, you'll master easy to use strategies that can keep you and your loved ones safe in the event of a real world threat or conflict.
You'll learn:
Strikes
Blocks
Grappling strategies
Holds and joint locks
And awareness strategies that could save your life!
At Alaska Krav Maga, we're not like most other gyms. We don't just kick the air all day. You'll learn how to land powerful strikes with practice on pads during each class!
Push Your Body To See Real Results With Krav Maga
In each of our Krav Maga Classes, you'll get your heart rate up and keep it up the whole time, helping you burn calories and shed unwanted fat.
This system works as a total body workout because you'll be more focused and motivated than ever to push yourself on a daily basis.
After just a few Krav Maga classes, you'll enjoy:
Increased muscle tone and strength
Improved cardiovascular health
Boosted energy levels in your daily life
And an unbelievable sense of confidence
Sign Up Today For Krav Maga
Don't miss out on this incredible self-defense system. Learn what it takes to stay safe and get fit at the same time with our incredible Krav Maga classes in Fairbanks.
To get started today or to learn more, all you have to do is fill out the short form on your screen. We'll reach out to answer all of your questions and get you all set up!