Stay Safe On The Front Lines With Our Law Enforcement Training
Our Law Enforcement Training in Fairbanks is rooted in the discipline of Krav Maga with a focus on use of force standards and how to keep yourself and others safe in a real world situation or conflict.
Our skilled team of instructors at Alaska Krav Maga & Fitness has decades of experience across multiple law enforcement fields and we're proud to provide the highest quality Law Enforcement training around.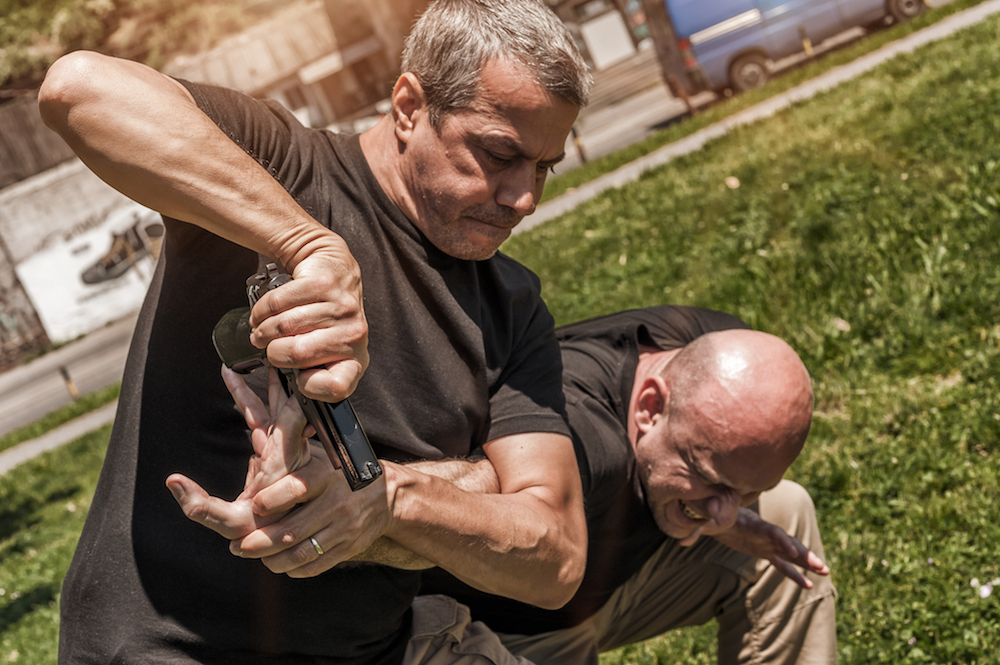 Learn To Control Any Situation With Our Law Enforcement Training
Our adaptation of Krav Maga as it relates to law enforcement training includes arrest and control techniques that will teach you and your staff how to end a violent encounter quickly and safely.
You'll learn how to gain control over a suspect and how to remain in control of the situation from start to finish.
Our Law Enforcement Training includes:
Handgun Disarms
Long Gun Disarms
Edged Weapon Defenses
Blunt Object Defenses
Fundamental & Dynamic Cuffing
Ground Fighting for Law Enforcement
Take Advantage Of Our FREE 2 Day Law Enforcement Training Program
Two to three times a year a local police department hosts a FREE two day Law Enforcement Defensive Tactics Course which is taught by our staff at our facility. This course is open to any sworn LEO in the state as well as any military units. This program is certified by the Alaska Police Standards Council.
We Are Proud To Train Fairbanks' Finest
The list of officers and departments we have trained is a point of pride for us at Alaska Krav Maga & Fitness, where our main goal is keeping you and your department safe.
We have worked with:
Fairbanks Airport Police Department
Alaska State Troopers (Academy Staff)
Alaska State Troopers (Fish & Wildlife)
Alaska State Troopers (Field staff)
Alaska State Court Service Officers
University of Alaska( Fairbanks) Police
Fairbanks Police Department
Alaska Dept of Corrections
Alaska Adult Probation
Anchorage Police Department (Academy Staff)
Anchorage Police Department (SWAT members)
Dept of Natural Resource (Park Rangers)
Unalaska Police Department
North Pole Police Dept
Wasilla Police Dept
Palmer Police Department
Seward Police Department
Whittier Police Department
United States Forest Service (LEO)
United States Air Force (Military Police)
United States Air Force (Security Forces)
United States Army (Intelligence Unit)
United States Army (Military Police)
Alaska Army National Guard (Military Police)
Book Your Law Enforcement Training Today!
Don't get caught unprepared for a violent situation. Join us in Fairbanks for our renowned Law Enforcement Training program and stay on top of your self-defense skills.
To get started, just fill out the short form on your screen. We'll be happy to answer all of your questions and get your next training all set up.